Lesley Jones Executive Director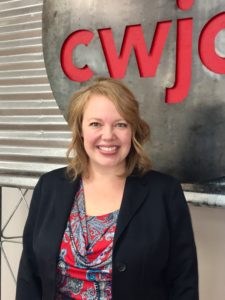 Lesley has an extensive background in business in five core areas: leadership, corporate education, talent management, sales and customer service.  For over twenty years, she was employed by a financial institution during which time, she led multiple teams, worked in Human Resources and Recruiting and managed the Training and Development Department.  She has always had passion for encouraging others and helping them reach their fullest potential.
Lesley joined the CWJC team in 2018 as a call to ministry.  Her hope is that her corporate experience and spiritual gifts will be used to help others transform their lives.
"I am humbled to have the opportunity to play a part in all that is happening at CWJC.  It is a privilege to serve women who are transforming their lives through education and employment.  The personal transformation is visible and progresses with each new day during our 12-week session.  Heads are held a little higher and smiles shine brighter as they gain confidence and are embraced with the love of Jesus."
For we are God's masterpiece.  He created us anew in Christ Jesus, so we can do the good things He planned for us long ago.  Ephesians 2:10
Kim Stewart Site Coordinator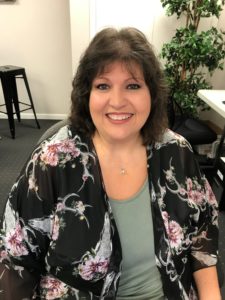 Kim has a heart and passion for women and has been active in Women's Ministry and volunteerism for almost 30 years.  A recent graduate of Christian Women's Job Corps, Kim is a positive example to the women who come through our doors.  She knows what it is like to face hardship and overcome obstacles and hopes to be an inspiration to our students.  Kim is currently pursuing her Bachelor's degree in Industrial/Occupational Psychology, which will be an asset as she continues to offer encouragement and support to those whom we serve.
"I feel as if everything I have ever done has brought me to this point in time for this position. I know it was God who brought me to CWJC and I am excited to serve Him in this capacity."
Let joy be your continual feast.  Make your life a prayer.  And in the midst of everything be always giving thanks, for this is God's perfect plan for you in Christ Jesus.  1 Thessalonians 5:16-18