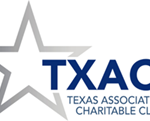 Website Texas Association of Charitable Clinics
Enhancing the overall ability of Texas Charitable Clinics to pro
Service Site Name: Bethesda Health Clinic 
City: Tyler, TX 
Start Date: Rolling, contact txaccvistaleader@gmail.com for potential start dates 
Are you a volunteer warrior? Do you want a career in service? Join AmeriCorps VISTA! The program is designed to function as a stateside Peace Corps, which places high quality, dedicated individuals in poverty-facing non-profit organizations throughout the country. VISTA Members serve on a full-time basis for one full calendar year. Upon completion of Service, VISTA Members are eligible to receive $6,335 Education Award or $1,800 cash stipend. The education award may be used to repay qualified student loans or can be used to pay for tuition or other educational expenses at eligible universities (including graduate programs) and vocational schools. To learn more about VISTA, click here: https://www.nationalservice.gov/programs/americorps/americorps-vista.
The Texas Association of Charitable Clinics VISTA Program seeks to place members who are committed to national service and public health in the clinics throughout Texas that are dedicated to providing quality healthcare services to low-income individuals. VISTA Program members will be provided with on-going support and training, as well as invaluable experience in the healthcare field.
At Bethesda Health Clinic the first year VISTA will set the Volunteer Program on a path to success by creating seamless processes for onboarding new volunteers, updating the current Volunteer Management System, and increasing community awareness and involvement through recruiting volunteers, attending events/fairs and meeting with local businesses to encourage volunteerism. Member activities include updating and streamlining the existing volunteer management systems, volunteer handbook, policies and directory, attending community events and fairs to recruit volunteers and promote the clinic, coordinating with the Bethesda Alliance volunteers to plan the project's future, and planning and recruiting for fundraisers such as the annual Birthday Bash.
Interested applicants create a profile on the Americorps Portal here: https://my.americorps.gov/mp/recruit/registration.do. After the profile is complete, go to our listing to apply: https://my.americorps.gov/mp/listing/viewListing.do?id=109924&fromSearch=true .
Contact txaccvistaleader@gmail.com with questions or to request more information.  
Program Benefits: 
Monthly living allowance of $1,150
Competitive Health Insurance through IMG; or Health Allowance for those with pre-existing healthcare coverage
End of Service Award of either $6,335 Education Award or $1,800 Cash Stipend
Non-Competitive Eligibility for Federal Employment
Relocation Allowance
Child Care Assistance
Qualifications: 
High School Graduate
At Least 18 Years Old
Commitment to National Service and solutions to poverty
Interest in learning about the workings of free and reduced healthcare systems.
Responsible for finding own housing.
Driver's License and access to a reliable vehicle
Excellent written and verbal communication skills
English required and Spanish is a benefit