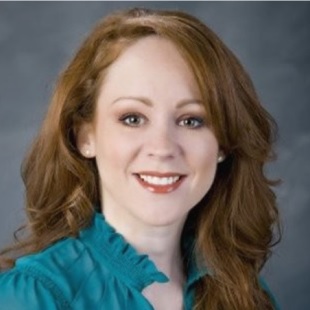 Amanda is a Licensed Professional Counselor Associate at the Bridge Therapeutic Services (www.thebridgetherapy.com) and teaches Psychology at Tyler Junior College. She is under the supervision of Rebecca Lincoln, LPC-S. Amanda is also a National Certified Counselor by the National Board of Certified Counselors (NBCC), Inc.
In 2007, she received a Master's degree in Interdisciplinary Studies (Psychology, Communication, Criminal Justice) from the University of Texas at Tyler. After several years of working with outreach ministries and teaching in higher education, she sensed the call to return to school for a licensure in counseling. She received a second Master's degree in Clinical Mental Health Counseling from the University of Texas at Tyler in 2020. Her clinical training includes intensive case management with the TCOOMMI division (Texas Correctional Office on Offenders with Medical or Mental Impairments) at the Andrews Center Behavioral Healthcare System, serving clients with co-occurring psychiatric and substance use disorders.
Using a Person-Centered/Cognitive-Behavioral therapeutic approach, Amanda has a passion for helping adults confidently vocalize their purpose and nurture wellness by recognizing their strengths. She works alongside clients to identify core beliefs and automatic thoughts that influence emotions and behaviors. Amanda has had positive outcomes with clients struggling with anxiety, depression, bipolar disorder, panic disorder, post-traumatic stress disorder, substance use disorders, impulse control, incarceration, anger management, perfectionism, boundary setting, spiritual distress, career uncertainty, and relational conflict.
Amanda has served in ministry and intercessory prayer groups for many years. She has previously worked as the Executive Director of Christian Women's Job Corps (CWJC) and Board Chair for the CWJC Tyler organization. She has collaborated with the communities of Starkville, MS and Columbus, MS to initiate a multicultural missions' effort through CWJC. She was involved in co-authoring a Bible study entitled, Stepping Stones: God's Unfolding Plan of Salvation, endorsed by the Women's Missionary Union.
In her free time, she enjoys singing gospel music, cooking, watching 80's movies, quality time with family/friends, stretching/dance for exercise, and motivating college students at TJC. She is happily married to Robert and has three children.
Her life verse is: